DIVINE GROW FERTILIZERS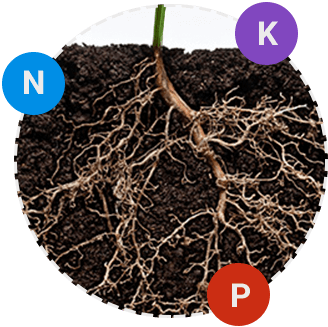 Divine Seeds specialists have learned a lot about cannabis' needs during selection process. We know exactly what marijuana likes and needs. Every product of Divine Grow series is a balanced mixture of nutrients calculated for a specific cannabis category. For instance, vegetating marijuana needs more Nitrogen, and Divine Grow Vegetation is ready to help. Flowering plants need less Nitrogen and more Potassium and Phosporus. Divine Seeds offers Divine Short Flowering for marijuana through first half blooming and Divine Long Flowering for ripening part as well as Divine Autoflowering that fits autoflowering cannabis at any age.
How fertilizers work?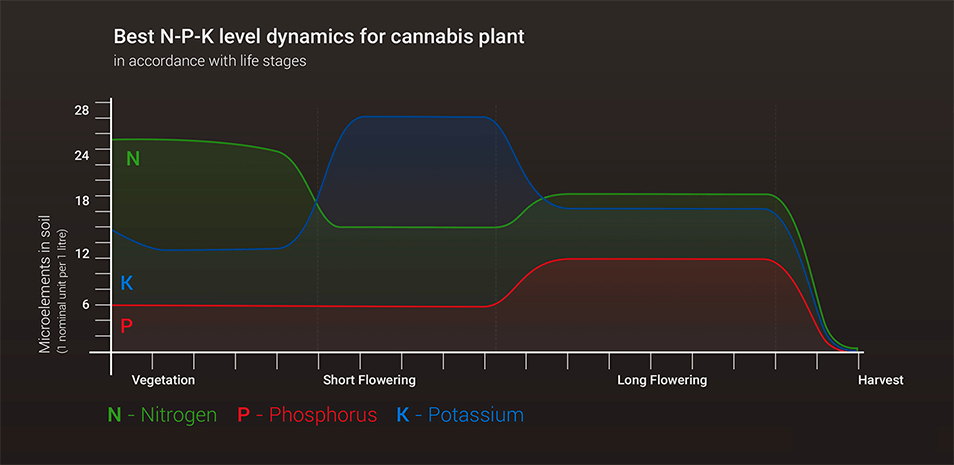 How Divine Grow "Vegetation" NPK: 24-6-12
Stimulates vegetative growth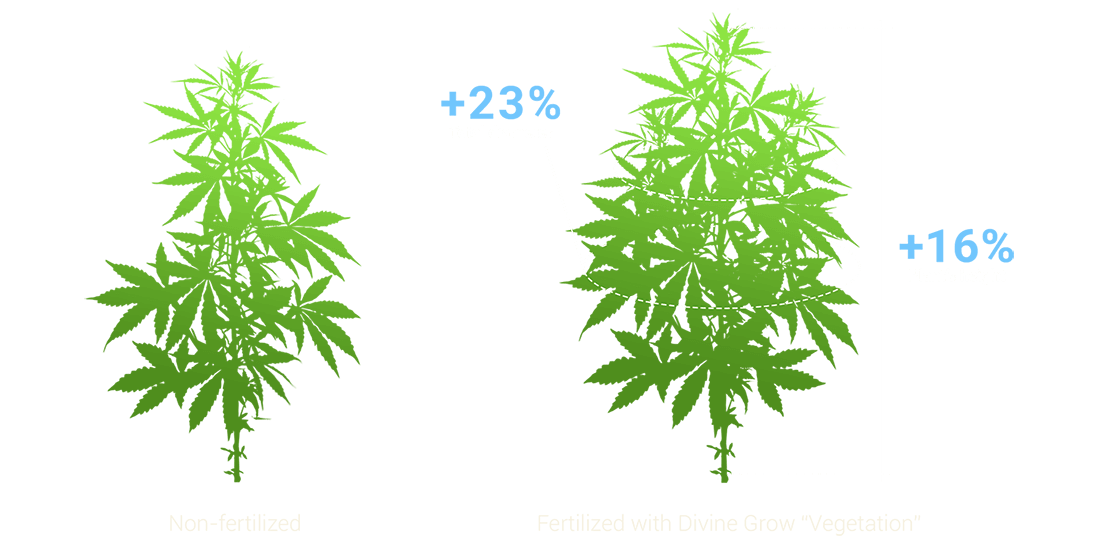 How Divine Grow "Short Flowering" NPK: 16-6-26
Influences cannabis through first half blooming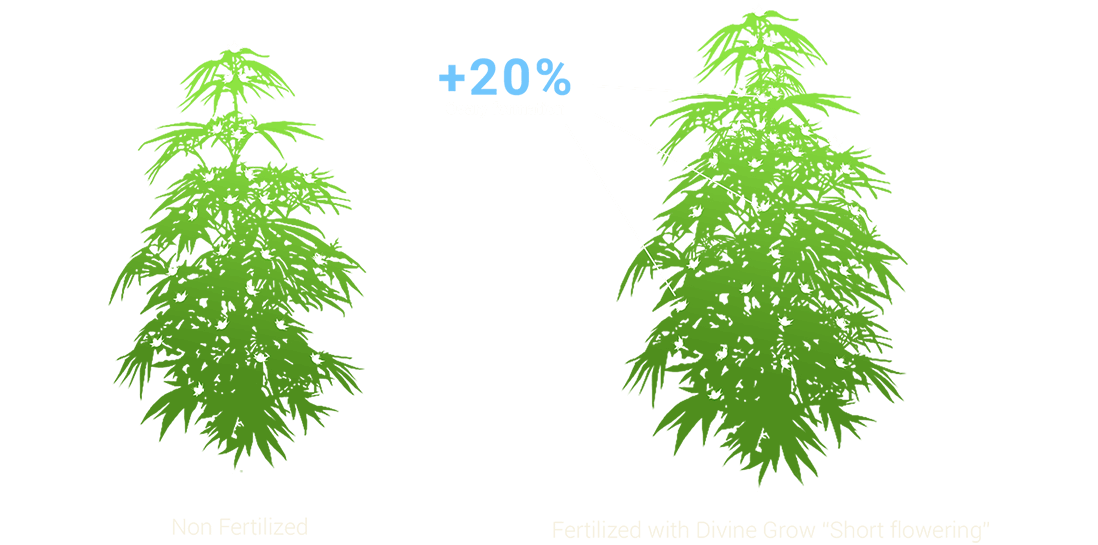 How Divine Grow "Long Flowering" NPK: 16-6-26
Stimulates ripening further into blooming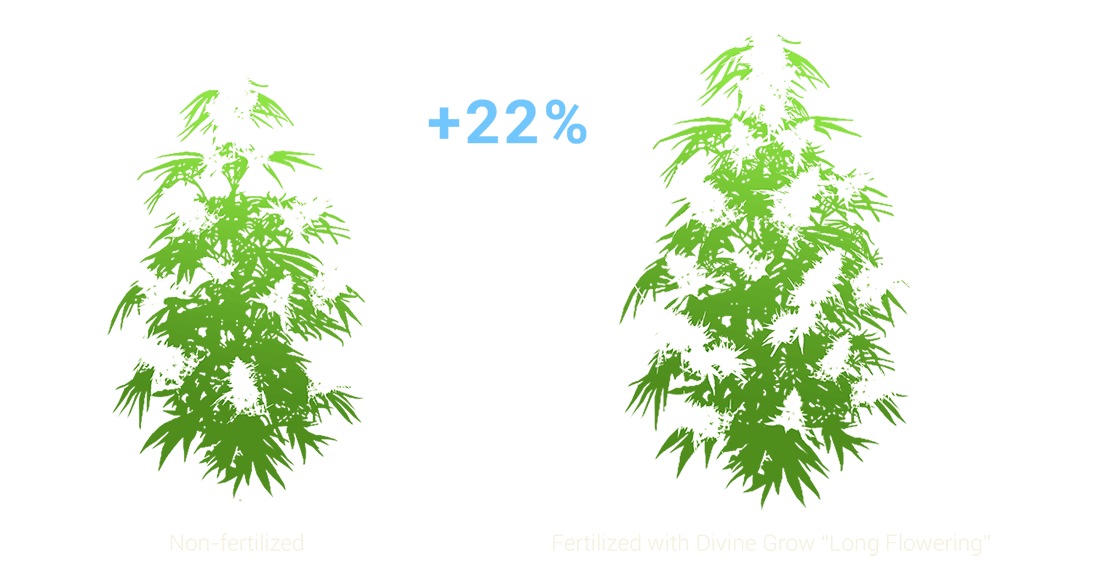 Notice: these results were observed in optimal growing conditions after applying Divine Grow® fertilizers through all life stages of cannabis plant in accordance with prescriptions stated on package.